Keynote Speaker Ⅰ

Prof. Jian Yao
Guangdong Open University (Guangdong Polytechnic Institute), China
Research Area: Computer Vision, Artificial Intelligence, Robotics, High Precision Mapping, SLAM, Navigation and Positioning, Driverless, 3D Technology, VR/AR
BIO:
In 1997, he received his Bachelor's degree in automation from Xiamen University. In 2000, he received his Master's degree from the School of Computer Science, Wuhan University. In 2006, he obtained his Doctor of Philosophy degree in Electronic Engineering from the Chinese University of Hong Kong, where he was guided by Prof. Zhan Weiquan and Prof. Wai-Kuen Cham. From 2001 to 2002, he worked as an assistant researcher at Shenzhen Research Institute, City University of Hong Kong, where he learned from Prof. Guanrong Chen. From 2006–to 2008, he went to IDIAP Research Institute as a post-doctoral researcher and cooperated with Dr. Jean-Marc Odobez. From 2009 to 2012, he continued his career as a researcher at the JRC Institute for the Protection and Security of the Citizen (IPSC). From 2011 to 2012, he joined the team led by Academician Yangsheng Xu and worked as a researcher and doctoral supervisor at the Shenzhen Institutes of Advanced Technology (SIAT) of the Chinese Academy of Science (CAS). In April 2012, he became an academic leader and joined the School of Remote Sensing Information Engineering, Wuhan University. In 2013, he was selected as a distinguished professor of "Chutian Scholars". In July 2020, he was appointed as the head and introduced the School of Artificial Intelligence, Guangdong Open University.
Prof. Yao has been involved in several major projects, such as the EU's Sixth and Seventh Framework Programs, as well as cooperation with International Atomic Energy Agency. Until now, he has published more than 120 papers in many international journals, including Pattern Recognition, Computer Vision & Image Understanding, International Journal of Robotics Research, IEEE Transactions on Image Processing, IEEE Transactions on Geoscience and Remote Sensing, and ISPRS Journal of Photogrammetry and Remote Sensing, as well as top international conferences such as CVPR, ECCV, ICRA, IROS. More than 100 of his papers have been included in SCI, EI, and ISTP journals. He has applied for over 70 national invention patents and was authorized for over 30 national invention patents. He is holding more than 10 utility model patents and more than 10 software copyright licenses. He has long served as a reviewer of core international journals and top international conferences in related fields.
In recent years, he has participated in national, provincial, and ministerial scientific research projects, which were supported by the National Key R&D Program, the 973 Program, the General and Key Projects of the National Natural Science Foundation of China, the Science and Technology Support Project of Hubei Province, and the Science and Technology Support Project of Jiangsu Province, etc. He has also carried out horizontal cooperation with industry-related companies, including Tencent, Huawei, Alibaba, Shenzhen Institutes of Advanced Technology (SIAT) of the Chinese Academy of Science (CAS), Shenzhen Jimuyida, Leador Spatial Information Technology Corporation, Geoway, Jiangsu Zhitu, Hunan Ibridgehealth, and Shunde Tianxingjian. Besides, he also operated with these enterprises to conduct projects for technological development and talent cultivation.
At present, Prof. Yao focuses on the research and teaching on computer vision, artificial intelligence, robotics, high-precision mapping, SLAM, navigation and positioning, unmanned driving, 3D vision, VR/AR, and photogrammetry and remote sensing.

Keynote Speaker II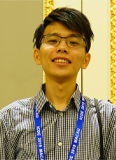 Assoc. Prof. Libin Zheng
Sun Yat-sen University
Research Area: Smart transport, Learned database
Bio:
Dr. Libin Zheng is currently an associate professor at the School of Artificial Intelligence in Sun Yat-sen University, and also a member at the Guangdong Key Laboratory of Big Data Analysis and Processing. He received his Ph.D. degree at the department of computer science and engineering of the Hong Kong University of Science and Technology, under the supervision of Prof. Lei Chen at the spatiotemporal research group. He worked as a postdoc fellow in the same group after his graduation.
His research mainly focuses on smart transport, including mobility management, resource pricing, spatial data index, etc. In addition, he is also interested in applying machine learning to database, especially the area of learned index.

Keynote Speaker Ⅲ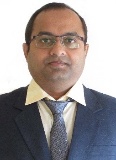 Dr. Pushpendu Kar

University of Nottingham Ningbo China

Research Area: Internet of Things, Wireless Sensor Networks, Content Centric Networking Liu

Bio:
Dr. Pushpendu Kar is an Assistant Professor in the School of Computer Science at the University of Nottingham Ningbo China (China campus of the University of Nottingham UK). Before this, he was a Research Fellow in the Department of ICT and Natural Sciences at Norwegian University of Science and Technology (NTNU), Norway, the Department of Electrical & Computer Engineering at National University of Singapore (NUS) and the Energy Research Institute at Nanyang Technological University (NTU), Singapore. He has completed all his PhD, Masters of Engineering, and Bachelor of Technology in Computer Science and Engineering. He also completed Sun Certified Java Programmer (SCJP) 5.0, one professional course on Hardware & Networking, two professional courses on JAVA-J2EE, Finishing School Program from National Institute of Technology Durgapur, India and UGC sponsored refreshers course from Jadavpur University, India. Dr. Kar went for a research visit to Inria Paris, France. Dr. Kar was awarded the prestigious Erasmus Mundus Postdoctoral Fellowship of European Commission, ERCIM Alain Bensoussan Fellowship of European Union, and SERB OPD Fellowship of Department of Science and Technology, Government of India. He received the 2020 IEEE Systems Journal (2020 I.F.: 4.463) Best Paper Award. This is one of the seven papers out of 793 papers [top 1%] that have received the award. Dr. Kar is an IEEE Senior Member. He received three research grants as Principal Investigator for conducting research-based projects. He also received several travel grants to attend conferences and doctoral colloquiums. Dr. Kar has more than 12 years of teaching and research experiences, including in a couple of highly reputed organizations around the world. He worked as a software professional in IBM for one and a half years. Dr. Kar is the author of more than 35 scholarly research papers, which has published in reputed journals including ACM TAAS, IEEE TNSM, IEEE Systems Journal, IEEE Sensors Journal, Journal of Building and Environment, conferences including ICC, TENCON, IECON, and IT magazines. He has published two edited books. He is also an inventor of four patents. He has participated in the program committee of several conferences, worked as a team member to organize short term courses, and delivered few invited talks. He is a regular reviewer of IEEE, Elsevier, Wiley, and Springer journals and conferences.